CA Highly Recommended Sports Cardiologists Register
This is where we list all the very best Sports Cardiologists around the world and ignore the rest.
We will say why they are the best and include all their contact details and maybe give them a 5 Star rating (including half points too).
So tell me who these special people are who support and encourage our Cardiac Athletes and then we will have one of our CA Ambassadors in that local area make a Certificate Award on behalf of all our members … nice idea Ambassador Peyton Chitty mate ! ; )
United States
Stanford Sports Cardiology
Stanford Health Care
300 Pasteur Drive
2nd Floor, Room A260
Stanford, CA 94305
Phone: 650-736-7878
Victor Froelicher, MD
Cardiologist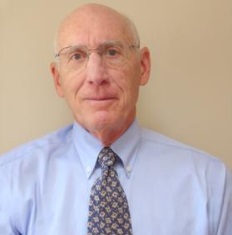 Professor of Medicine (Cardiovascular) at the Palo Alto Veterans Affairs Health Care System, Emeritus
A Professor of Medicine who started his cardiology career at the USAF School of Aerospace Medicine performing cardiac screening of pilots, astronauts and military athletes. He is an international expert in clinical exercise physiology, ECGs, screening and the exercise sciences. He is a co-author of the textbook "Exercise and the Heart. Since 1992, he has been the major consultant to Stanford Sports Medicine and participated in the pre-participation exam of all Stanford athletes and professional teams in their care. He led the writing group for the first international document to specify the ECG criteria that lower the false positive rate for screening athletes for sudden cardiac death and has been a participant in the two Seattle Criteria meetings. He is a coauthor of a chapter in the Olympic Committee 2017 Cardiology Manual. He initiated the program of ECG screening at Stanford which is now mandated by the Athletic Department. He is now Director of the Sports Cardiology clinic with an office at the Falk Bldg in Cardiology and sees patients/athletes in the Cardiology Clinic area at Stanford Hospital and Clinics at 300 Pasteur Dr. Room A201B, Stanford, CA 94305.
Amateur Athletic History
His amateur athletic experience includes lettering in collegiate tennis, playing intramural sports, running in slow 10k's and over 15 Marathons. His "fastest" marathon was the "Avenue of the Giants" in under 3 hours. He has cycled down the coast to LA 4 times and used to climb Old La Honda often.
As a person who enjoys exercise and competition, he has a profound appreciation and respect for everyone's freedom to exercise to the intensity and level important to them whether they have a heart condition or not.Contributions to Science
* Sports Cardiology – For the past 22 years he has been the Cardiology Consultant for the Stanford Sports program and since 2015, the Director of the Stanford Sports Cardiology Clinic. His group has contributed to recent advancements in sports cardiology and has presented data regarding the application of ECG screening and of the cause of sudden cardiac death in athletes.
* Screening of Asymptomatic USAF Aircrewmen – While Director of CV research and LtCol at the USAF School of Medicine (1972-1977), he presented seminal data on the angiographic findings and follow up of aircrewmen with abnormal ECGs and abnormal exercise tests.
The Cardiovascular Effects of Cardiac Rehabilitation (PERFEXT) – While Director of Cardiac Rehabilitation at University Hospital and The San Diego VA (1977-1983), he was PI of an NHLBI funded randomized trial of Cardiac Rehabilitation.
* Prognostic Studies in Veterans – While Chief of Cardiology at the LBVAMC, he developed the cardiology data bases for follow up studies of Veterans who had ECGs and exercise tests. The techniques perfected were the basis for the VETs treadmill studies and the ECG studies that are still on-going. These studies led to over 100 peer review publications in major journals and have led to clinical risk scores widely applied.
* VA Co-operative Study of Quantitative Exercise Testing and Angiography (QUEXTA) He was the originator and Co PI for this study which applied computer techniques to both exercise testing and coronary angiography. It is seminal in that it also removed work up bias by only including patients with chest pain who agreed to both exercise testing and coronary angiography prior to any testing.
Targeted Evaluation and Treatment Recommendations for Athletes
We provide centralized care to athletes and active individuals of all ages and fitness levels. Our team of sports cardiologists is here to help you with:
A complete cardiovascular evaluation
Assessing your risk of cardiac problems
A second opinion, if needed
With over 30 years of experience, we want to help you take care of your heart and lead the active lifestyle you want.
Our Experience
Whether you have an existing heart condition, or are concerned about a potential cardiac problem, we are here to help. From athletes to weekend warriors, active individuals and those who may want to start an exercise regime for the first time – we understand the unique aspects of athletes of all levels and cardiac care.
Our treatment strategy focuses on you, as an athlete, first by determining if you have a heart problem and then by safely managing any symptoms we find. We work with you, to get you up and competing even stronger than before, and then by safely managing any symptoms you report or any questionable test results. If no heart condition is found, we can still optimize your performance and guide you to preventing future problems.
Dr. Henry M. Patel, MD, FACC,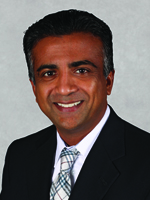 New Hanover Regional Medical Centre,
Cape Fear Heart Associates,
1415 Physicians Dr. 
Wilmington, NC 28401
(910)662-9500
https://www.nhrmc.org/physician-group/physician-directory/p/patel-henry-m
"Dr H. Patel and his team implanted a pacemaker in me two and a half years ago.  Two years to the date I completed a marathon with my fastest time yet and qualified for Boston!  Dr Patel has always treated me as an individual in regards to my health needs, fitness levels, and goals and celebrates his patients' accomplishments and successes with genuine enthusiasm.  He understands that one size does not fit all."  CA Ambassador, P. Chitty.
Dr. Robert Battle, MD
Professor of Medicine and Pediatrics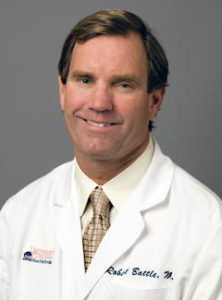 UVA, Charlottesville, Virginia.
Primary Location:
Phone:

434.243.1000

Fax:

434.244.7551

Secondary Locations:
"He specializes in ACHD, and focuses on endurance athletes and tricuspid valve issues.  I have nothing but good things to say about him.  I live in South Carolina now, and my current doc said my symptoms were only depression.  I sent all my records to Battle and he referred me to Duke.  Obviously I won't be giving you that other docs info !"  CA C. Tennessen.
Dr. Jonathon H. Kim

Emory University
1968 Hawks Lane
Brook Haven
GA 30329
404-251-1482 
"He will only work with athletes and specializes in heart block.  He is friendly, incredibly knowledgeable, understands and studies athletes, you have to interview with his RN to be accepted … " CA T. Ann.
United Kingdom
Professor Sanjay Sharma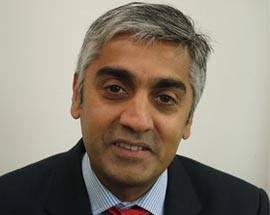 Professor of Inherited Cardiac Diseases and Sports Cardiology
Consultant Cardiologist; Medical director of the London Marathon; Head of Cardiac Research Centre
Research institute: Molecular and Clinical Sciences Research Institute
Email: sasharma@sgul.ac.uk
Websites: www.sanjaysharma.co.uk
St George's, University of London
St George's Hospital NHS Trust, London
Professor Sharma qualified at Leeds University in 1989 and completed his Cardiology training in London.  His passion for Sports Cardiology was sparked when he was awarded a Fellowship from the British Heart Foundation to research the Athlete's Heart in 1997 and his research innovations were subsequently supported by Cardiac Risk in the Young.
He was appointed Professor of Sports Cardiology and Inherited Cardiac Diseases at St George's University of London in 2010.
He is the Medical Director for the Virgin London Marathon and Consultant Cardiologist for the Cardiac Risk in the Young Sports Cardiology clinic at St George's Hospital,
As one of the leading Sports Cardiologist in the UK, Professor Sharma he is the Cardiologist for the English Institute of Sport, British Rugby League and the British Lawn Tennis Association.  In the London 2012 Olympics he led the medical team for the triathlon, marathon, long distance cycling, open water swim and the 20 K walk.  He was also the lead cardiologist for the polyclinics during the Olympics and Paralympics.
Professor Sharma's has an international reputation in cardiovascular adaptation in athletes, sudden cardiac death in the young and heart muscle diseases and has published over 240 scientific articles including original papers in highly rated peer reviewed journals.  Professor Sharma was awarded the status of Fellow of the European Society of Cardiology and elected as a nucleus member of the Sport Cardiology section of the European Association of Cardiovascular Disease Prevention and Rehabilitation in the 2008.
Professor Sharma leads the Cardiac Risk in the Young screening programme, which is the largest of its kind in the UK and is responsible for screening athletes from most GB National athletic squads.
He has an active interest in medical education has published several educational books in medicine and cardiology including the Self Assessment Colour review of Cardiology and Rapid Review of Clinical Medicine, one of the leading resources for doctors preparing for the MRCP Part 2 written examination.
In February 2015  Professor Sharma was awarded 1st Viviane Conraads Outstanding Achievement Award for Established Researchers by the European Society of Cardiology and in 2017 he was awarded a Doctorate from Aristotle University for his contribution to Sports Cardiology.
********************************************************************************************************************************************
Australia
Victoria
Drs. Andre La Gerche, David Prior and Maria Brosnan
St Vincent's Heart Centre, Lvl 2, Healy Wing, 41 Victoria Pde, Fitzroy, Vic, 3065
https://www.stvheart.com/for-patients/sports-cardiology
For assessment of athletes and non-athletes with exercise related symptoms. Common issues include palpitations, collapse, breathlessness, abnormalities on screening and fitness assessments and exercise prescription for patients with cardiac abnormalities. The cardiologists attending this clinic also have expertise in the assessment and management of inherited/ genetic cardiac disease (hypertrophic cardiomyopathy, ARVC, long QT syndrome etc). This clinic is not exclusive to athletes and offers a prompt and comprehensive evaluation of less common clinical presentations.
Clinics are bulk billed with no out of pocket expenses.
For more information on any of our clinics please call 03 9231 3000 or fax your referral to 03 9231 3333.
MBBS, PhD, FRACP, FESC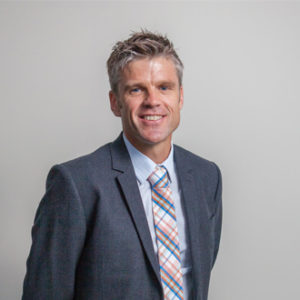 Deakin University supervisor
Melbourne University supervisor
NHF Future Leadership Fellow and NHMRC Career Development Fellow
Andre is a cardiologist specialising in cardiac imaging, a Future Leadership Fellow of the National Heart Foundation and a NHMRC Career Development Fellow. He completed a PhD at the University of Melbourne and 4 years of postdoctoral research studying the effect of endurance exercise on the heart at the University Hospital of Leuven, Belgium, where he is a Visiting Professor.
He works as a cardiologist at St Vincent's Hospital, Melbourne, and provides cardiology services through the Baker Institute's Specialist Clinics.
Andre is interested in the interaction between exercise and heart function and wants to develop more effective methods for studying the heart when it is being exerted during exercise. He has developed novel echocardiographic and cardiac magnetic resonance imaging (CMR) methodologies for assessment of the right ventricle and pulmonary circulation during exercise. These have been applied to the assessment of heart failure, congenital heart disease, pulmonary hypertension and athletes. He has over 160 peer -review publications and text-book chapters including publications in Circulation and the European Heart Journal.
Among the studies being conducted by Andre and his team is a pivotal international prospective longitudinal Pro@Heart study. This study will detail the evolution of exercise-induced cardiac remodelling (athlete's heart) amongst elite junior endurance athletes. It will quantify individual variance in the extent and rate of development of athlete's heart, identify its genetic determinants and assess clinical outcomes. The study will be conducted over 25 years, enabling the long-term health benefits of endurance sports training to be assessed.
Andre is well known for his research within Australia's elite sporting communities and he is regularly asked to provide expert comment or to present to health professionals, community, sporting groups and the media.
MBBS BMedSc PhD FRACP DDU FACC FSCANZ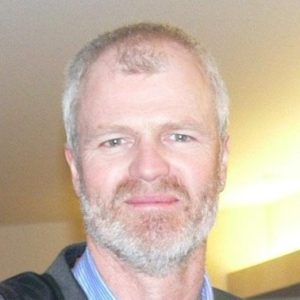 Deputy Director of Cardiology
https://www.opsmc.com.au/person/associate-professor-david-prior/
Associate Professor David Prior is Director of Non-invasive Cardiac Imaging at St Vincent's Hospital, Melbourne and Head of the Cardiology & Heart Failure Outpatient Clinics. In addition he is an Associate Professor with the University of Melbourne and a Clinical Research Fellow at the St Vincent's Institute.
His advanced cardiology training was undertaken at the Alfred Hospital and included training in Heart Failure and Transplantation. He then completed a PhD at the Baker Heart Research Institute and Alfred Hospital examining abnormal vascular function in heart failure. After undertaking an Advanced Fellowship in Echocardiography at The Cleveland Clinic between 1998 and 2000, Dr Prior returned to Melbourne in 2000 to take up a position at St Vincent's Hospital. Major clinical and research interests are in echocardiography, pulmonary hypertension, sports cardiology and heart failure management.
Dr Maria Brosnan
MBBS, PhD, FRACP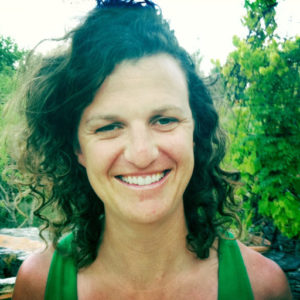 St V's and Baker IDI Heart and Diabetes Institute, Melbourne Australia
Dr Maria Brosnan is a Consultant Cardiologist. After undertaking her cardiology training at St. Vincent's Melbourne, Maria completed a cardiac imaging fellowship specialising in transthoracic, transoesophageal and stress echocardiography. She has a keen interest in all forms of heart disease and sports medicine.
Current Project:
Determining how genetics influence cardiac remodelling, using exercise as an environmental stress.
The Prospective Athlete Heart Study will prospectively compare changes in heart mass in endurance athletes and non-athletes.
The heart adapts to endurance exercise by becoming larger and thicker. However, there is large variation between subjects in the extent of this adaptation, suggesting that there are underlying genetic factors which may determine the extent of heart remodelling in any individual.
Non-athletes with greater heart mass are more likely to suffer heart failure and heart rhythm problems.
Thus, in this study we aim to identify genetic variants in athletes with the greatest degree of heart remodelling and propose that these will also predict heart remodelling in non-athletes, allowing early identification of subjects most at risk of heart failure.